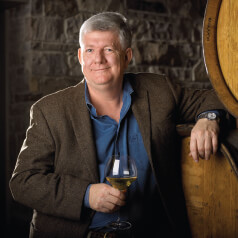 MORAY TAWSE
Proprietor
A financier by trade – he is the vice president and co-founder of First National, the country's largest non-bank mortgage lender- as well as a lifelong lover of wine, Moray Tawse could also be called a terroir collector.
After realizing the potential of winemaking in Niagara, Moray purchased his first vineyard in 2001. In 2005 he opened Tawse, the winery that bears his family name. He then secured vineyards in his beloved Burgundy and his project with famed winemaker Pascal Marchand, Marchand Tawse was born.
Redstone is the newest addition to his portfolio and his second project on the Escarpment. "When you get an opportunity to get a terroir where the wine's great, you buy another vineyard! ", he confesses. When the former Thomas and Vaughan property came up for sale in 2009, it was an opportunity he simply couldn't pass up.
The vineyard, which is ideally suited to maturing late-ripening Bordeaux-varietals, was originally intended to supplement the Tawse portfolio. However, when the first wines were made in 2010, they showed such a different character and terroir signature that Moray decided that they deserved their own home. So the idea of Redstone was born. This was also an opportunity to take advantage of the great location off Highway 8 to build a state-of the art tasting room. He would also get to indulge another of his passions, with the opening of locally-inspired 80-seat restaurant and spacious patio.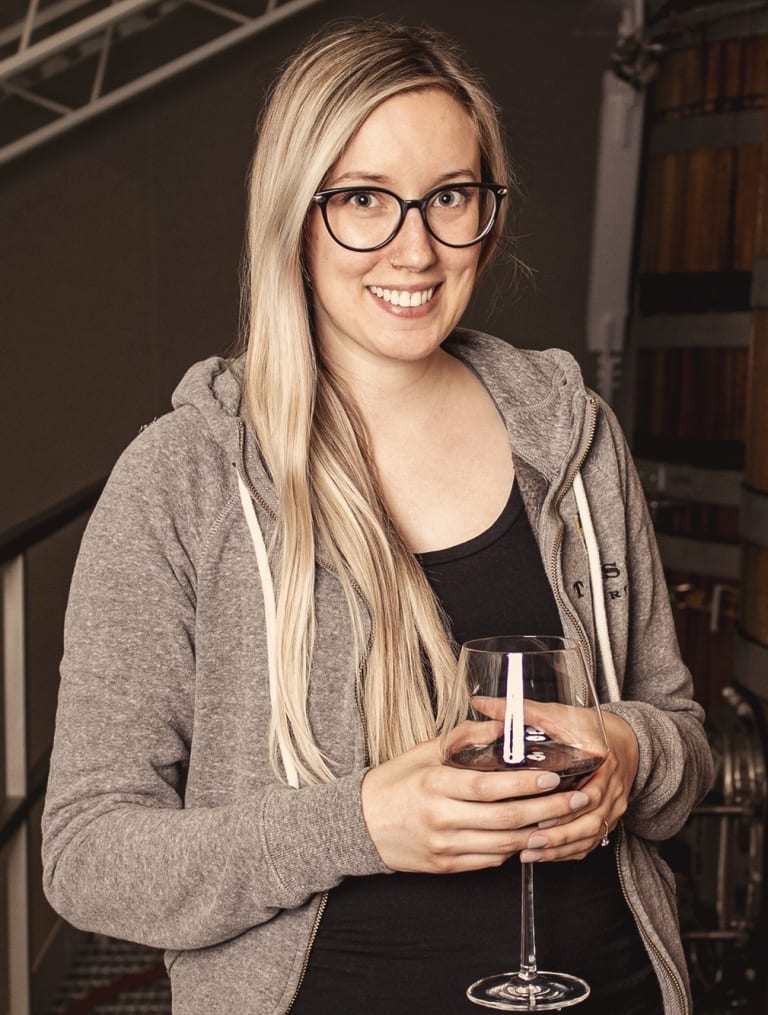 JESSICA OTTING
Winemaker
Jess has been enthralled by the world of wine since a very young age; at seventeen she completed her first vintage for her high school placement. After graduating from Niagara College's Winery & Viticulture program in 2011, Jess took her skills abroad where she took part in a harvest in South Australia and in Tasmania the following year, with a Canadian vintage in between for good measure. Her passion for cool climate wines brought her back to Niagara, and it was not long before she joined the Tawse and Redstone team to perform all of the laboratory analysis required to make delicious Bench wines.
After working closely with the winemakers for over four years, Jess took on the Assistant Winemaker role in 2018, and shortly after became Distiller as part of the team that pioneered the new spirits program at Tawse. In 2020, Jess assumed the role of Winemaker for Tawse & Redstone Wineries. As the leader of our of winemaking team, Jess brings her talent, knowledge and passion to the wines we produce, as well as her vision for the future of Tawse & Redstone Wineries..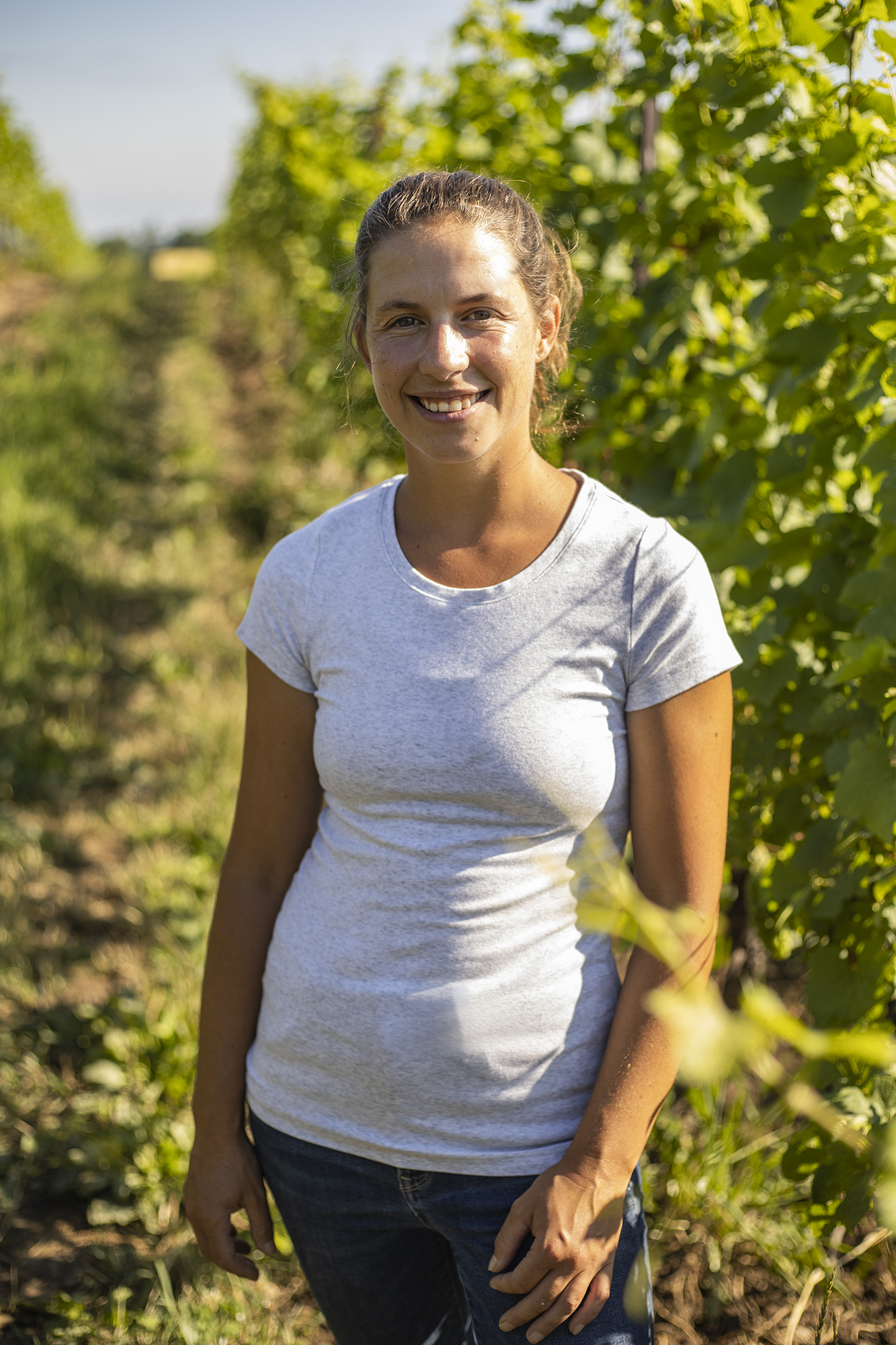 AUGUSTA VANMUYEN
Vineyard Manager
Augusta has worked in the industry for most of her life, having started working in the vineyards in Prince Edward County at the young age of 13. She eventually enrolled at Niagara College, and initially worked at Tawse for her practicum in 2009. After a few years of travelling working in vineyards in Germany and Nova Scotia, Augusta returned to Niagara.
Luckily for us she also returned to Tawse & Redstone Wineries, and started working as our Assistant Winemaker in 2013. However, her true passion for growing grapes led her back to the vineyard in 2018. After years of hard work and dedication, including tirelessly raising and caring for the numerous animals living on the farm at both Tawse and Redstone, we are proud to now have Augusta as our Vineyard Manager.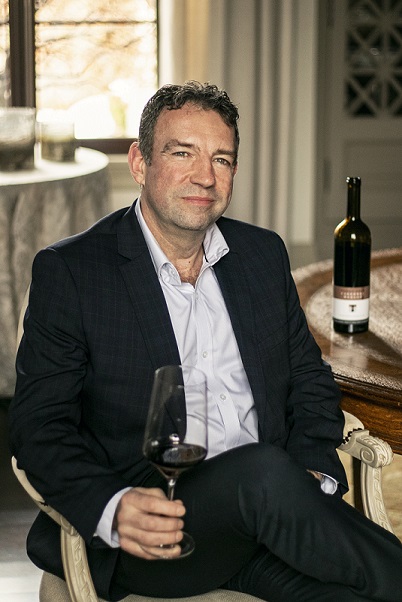 DANIEL LAFLEUR
National Sales Manager
Daniel's passion for wine evolved from his love of food. An avid cook since childhood, Daniel studied Marketing and Nutrition at Laval University and later became a professional culinary instructor. He then pursued his budding interest in wine to become a certified sommelier and went on to work at the LCBO for 6 years in a variety of positions including Product consultant and a Vintages writer. It is the prospect of a new challenge and the opportunity to work with a leading organic and biodynamic producer that brought Daniel to Tawse in 2008. In his role, he is responsible for driving Licensee, LCBO and Export sales.
Daniel's keen palate was recognized this year as he was crowned "Grand Award winner" of the 2015 Wine Tasting Challenge!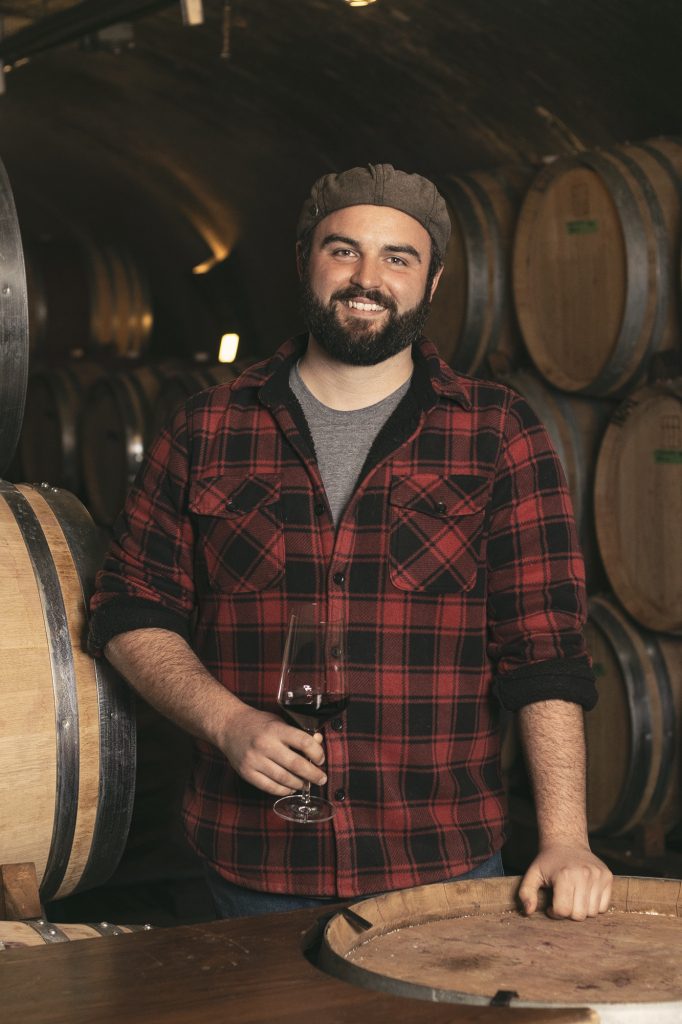 DEVIN CAMPBELL
Assistant Winemaker
Devin joined the Tawse & Redstone production team as Assistant Winemaker in early 2019. Originally from Manitoulin Island, Devin followed the Niagara Escarpment south to more humid climates and has been making wine on the Bench Lands since 2014. Prior to finding his true calling and completing Niagara College's Winery and Viticulture program, Devin attained a Bachelor of Science in Biology and an exceedingly relevant Master's in Biomedical Technology.
Devin believes that anything that can be fermented probably should be and is excited to be helping craft the diverse portfolio of products at Tawse & Redstone Wineries.
JESSICA LYNG
Assistant Winemaker
Jessica has always had a love for wine. After working in winery retail she moved into the production side of things, and during the 2018 Harvest she realized that a career in the wine industry is what she wanted to pursue in life.
With a background in Biochemistry and Microbiology, Jessica took on the role as Laboratory Technician at Tawse & Redstone Wineries in early 2019. Being in the lab allowed Jessica to observe and work closely with the winemaking team, and in 2021 she earned the role of Assistant Winemaker. Jessica is excited to further her knowledge of winemaking and even more excited to branch into the world of craft spirits.